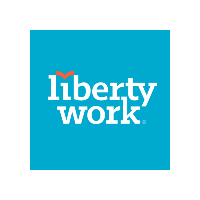 Jobs posted by Liberty Work
Mimir provides the automated job management of jobs on job boards for Liberty Work.
Klusjesman
Als klusjesman ben jij verantwoordelijk voor het uitvoeren van diverse onderhouds- en reparatiewerkzaamheden. Je zorgt ervoor dat alle faciliteiten in topconditie zijn! Je taken omvatten onder andere:
Reparatie van kleine technische mankementen.
Onderhoud van meubilair en apparatuur.
Uitvoeren van kleine renovatiewerkzaamheden.
Assisteren bij opbouw en afbouw van evenementen.
Signaleren en rapporteren van eventuele gebreken.
21-11-2023
Liberty Work
---
Vleesverwerker
Inpakken van vleesproducten.
Specerijen toevoegen aan vleesproducten.
Vlees portioneren.
Vleeskarren op de juiste locatie plaatsen.
16-11-2023
Liberty Work
---
Chauffeur CE
Je rijdt veilig en efficiënt over nationale wegen en snelwegen
Je vertrekt met je vrachtwagen vanuit Wervik.
Je rijdt gemiddeld 11u/ dag , dit voornamelijk nationaal.
Je leeft de rij- en rusttijden na volgens wettelijke voorschriften.
07-11-2023
Liberty Work
---
Auto Electricien Mechanieker
Diagnosetests uitvoeren en elektrische storingen identificeren.
Reparaties uitvoeren aan elektrische systemen, bedrading en componenten.
Onderhoud en reparaties uitvoeren aan mechanische systemen en onderdelen.
Monteren en aansluiten van accessoires en elektronische apparatuur.
Uitvoeren van herstellingen aan verschillende voertuigen, zowel personenvoertuigen, oldtimers, bussen, vrachtwagens, enz ..
In staat zijn om technische documentatie te begrijpen en toe te passen.
Zorgen voor een veilige en opgeruimde werkplek.
07-11-2023
Liberty Work
---
Toonbank | Magazijnmedewerker
Klanten verwelkomen aan de toonbank en hen vriendelijk te woord staan.
Klanten adviseren over de aankoop van hun goederen.
Onderdelen opzoeken en bestellen.
Bestellingen aannemen en verwerken
Voorraadbeheer en zorgen voor een geordend magazijn
Controleren van inkomende goederen op juistheid en kwaliteit
Beheren van de agenda van de service technieker, het wagenpark en de garanties.
07-11-2023
Liberty Work